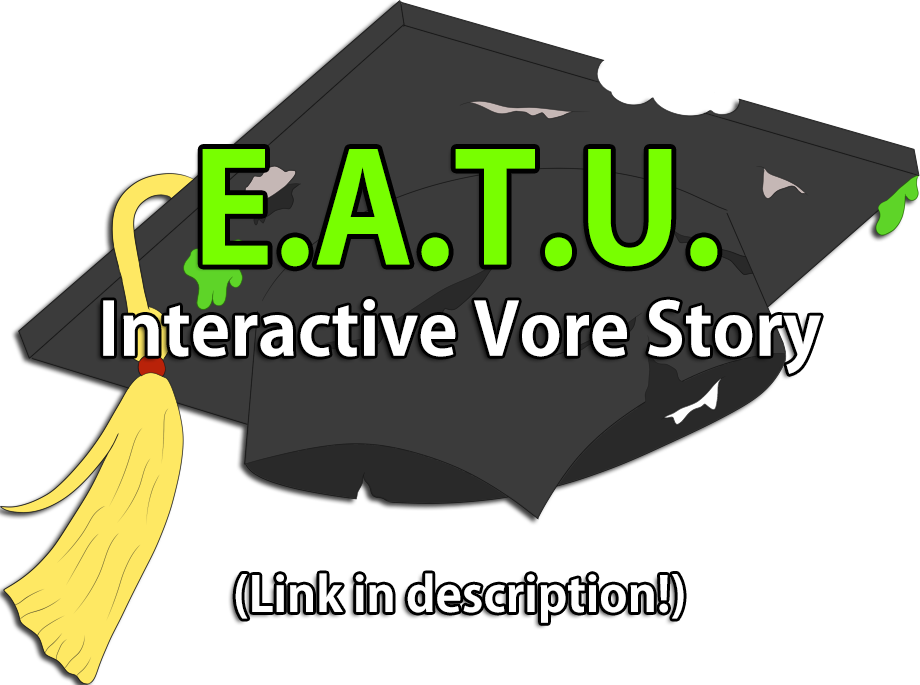 This forum thread is in regard to the story over here
https://aryion.com/iss/page.php?page=1&story=727
E.A.T.U. is an interactive story I have been working on for some time, and it is a slice of life style story told from 2and person perspective. You are a college student at the East Adephagia Technical University, where the students and faculty are a diverse bunch of voracious humans, demis, and anthros.
The story's gimmick is that if you die, the story does not end. You can continue as the character who killed you, jiggling as a layer of their hips.

I am seeking ideas and critique (and ways to improve things) about the story. I am also seeking the help of other authors. I have contributed a few hundred pages of my own so far so this isn't just some lazy call for other people to do all the work for me. However, my ideas only extend so far, and I would like to see how things play out when other people get involved.
Like right now I am blanking on new and interesting predators and would like people to play with ideas, and I am also trying to condense some branches that feel redundant.