Witches, Monsters, Aliens, and Vore
Posted:
Mon Feb 10, 2020 9:39 pm
Hello guys! I just started drawing vore stuff last week - I've been dying to have a gallery for years. Thought I should come up with some of my own pred and prey characters, and this is some of what I've come up with so far. My art isn't great, but is slowly improving, but I hope to do more digital stuff in the future.
For now I want to see if these ideas interest enough people, because I have a ton of ideas for little comics; for now I'm just doing simple pencil crayon stuff, some of it inked.
How do you like the prey and pred characters?
Zoozi & Geela, alien prey girls
Chicory, a witch who summons monsters to eat people. Sometimes by accident.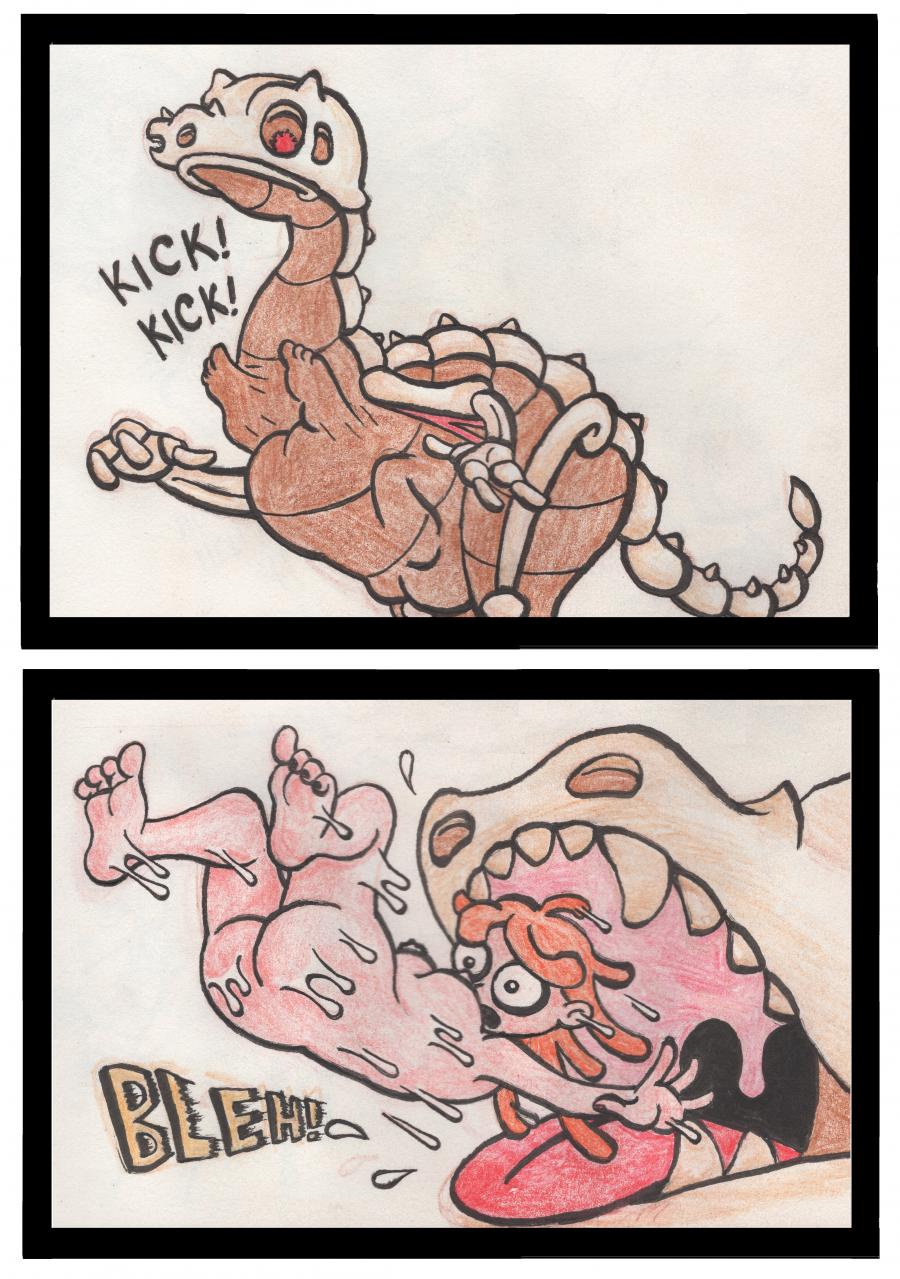 Another monster, the necrosaurus, having just eaten Chicory. Spitting her back out cause she's misbehaving...
Thanks for having a look! I have plenty more in my gallery for anyone interested, and definitely would love some feedback, and what people would like to see.