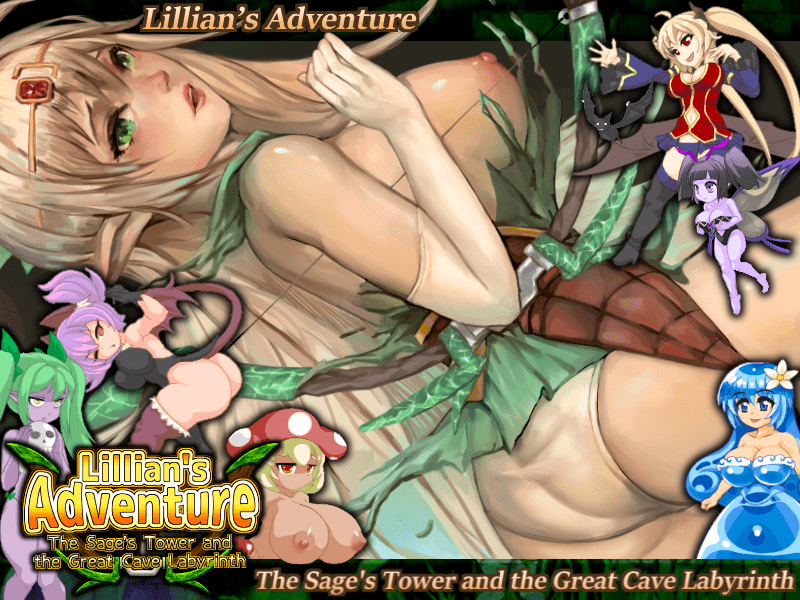 Well the full title is actually Lillian's Adventure -The Sage's Tower and the Great Cave Labyrinth-, but it was too long for the thread title.
Anyway, this is actually another game being made by the same developer that did the Demon Angel Sakura games. This time, they're having a female protagonist, and the style is changing to a kind of metroidvania game. There's a demo you can try that came out today. You can find it on their site or on the DLsite, where it was announced today as well. It is slated to come out at the end of this month, August.
Blog -
http://kokageno.net/adult/elf/?lang=en
DLsite -
https://www.dlsite.com/maniax/announce/ ... 97090.html
English DLsite -
https://www.dlsite.com/ecchi-eng/work/= ... 97090.html
There's a short preview video on both sites, but their blog has a few more pictures you can see.
In the demo right now, there's 4 enemies that all have their own animations if you lose to them. And the fetishes that are available (and will probably be expanded on in the full game) are vore, ryona, and yuri. You can interact with a couple defeated enemies for more scenes, but one is a full fledged one while the other I think restores your MP.
---Found out that there's actually another scene with the shop keeper, which involves watersports.