Voreocracy
is a renpy game I am currently working on. A demo is currently available. I'm still working on the intro of the game, my target release for the finished intro is this summer.
So far the game only feature narrative element without any sandbox section. After the intro will be released I will start working on the sandbox section of the game.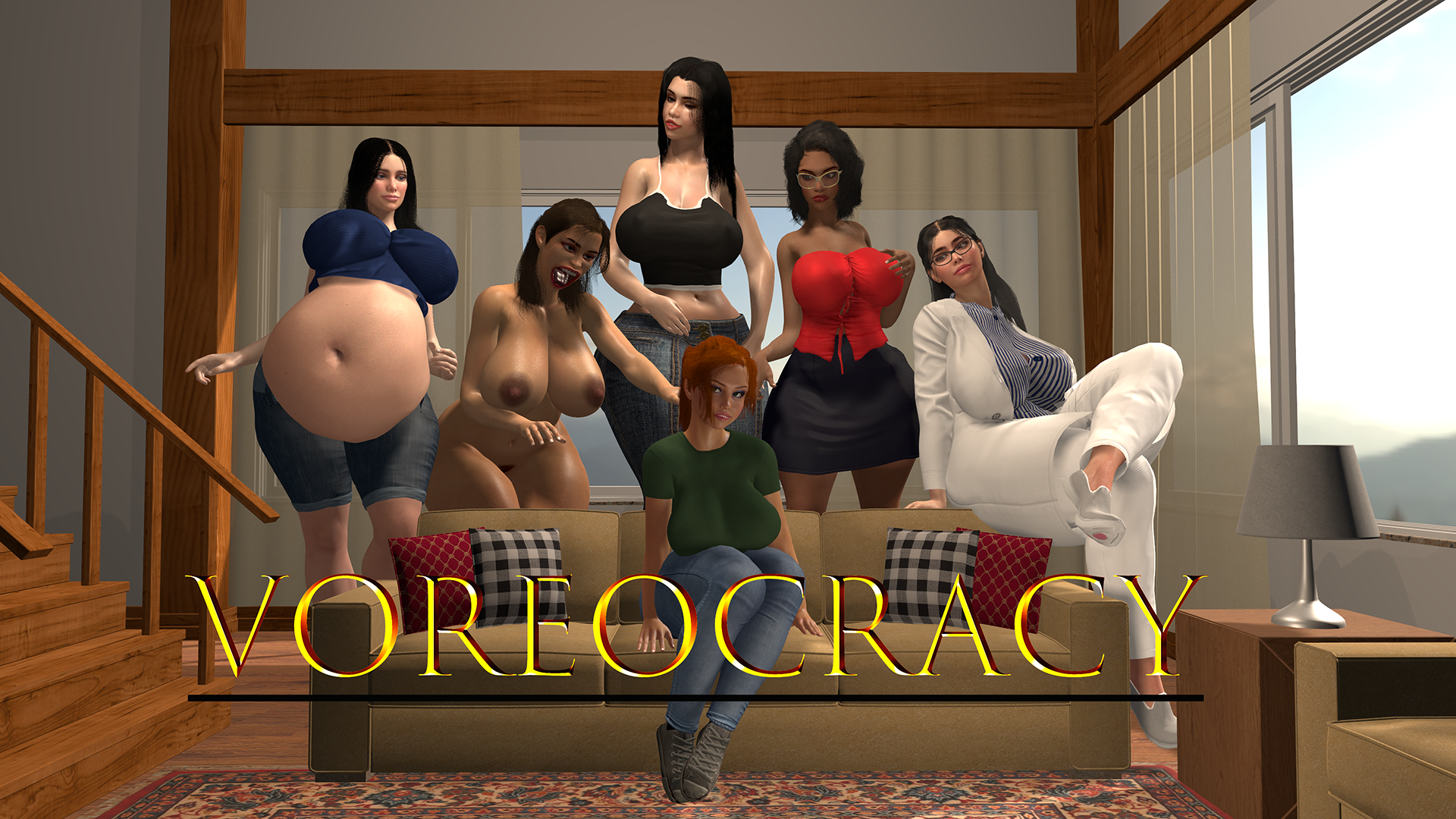 Feature
- Female Predators
- Female Prey
- Female Protagonist
- Prey Protagonist
- Pred Protagonist (Optional) (Not yet implemented)
- Oral Vore
- Anal Vore
- Unbirth
- Nipple Vore (Not yet implemented)
- Unwilling Vore
- Willing Vore
- Weight Gain
- Scat Disposal (Optional)
This game is highly influenced by the game (It's a Gluttonous Life). I really enjoy this game however, furies are not really my thing so I wanted to provide a similar experience but without furies.
All vore scene will have many 3D images. The game will be mostly linear at first but will eventually become more and more open and sandbox as you progress.
Story
Demo First Iteration
PC/Linux :
https://mega.nz/file/FA5DgZIR#kPffqED0m5gHrPoX1-l9A5D5s6S2YeUnzMhIn7mdJXg
Mac :
https://mega.nz/file/5FY2GAZL#8E-jbc6RpDs8uwvcPixckihjtQ4K9UHcUUFJ2TxBX-o
Google Drive link
PC/Linus:
https://drive.google.com/file/d/1EYbdARjXDnhZ_XMdGsMVnAp5EvBPi5qz/view?usp=share_link
Mac :
https://drive.google.com/file/d/18aVlL--aTRgU-Di_Or0vdd9_Bj5Sr9bp/view?usp=share_link
Dropbox link
PC/Linux:
https://www.dropbox.com/s/jytb2ru8jy1sopr/Vorecracy-0.1-pc.zip?dl=0
Mac:
https://www.dropbox.com/s/q2mv5wosmnj4zew/Vorecracy-0.1-mac.zip?dl=0
It's my first game on renpy, I'm still learning and nothing in the demo is set in stone. As I sharpen my skill with renpy I might come back to this demo and improve it before the rest of the intro release.
If you want to support me, here is the Patreon link:
https://www.patreon.com/user?u=44187386