Forum rules
1) Try to upload related material to the correct subform please. They are
Soft vore
,
Hardvore
,
Unbirth
,
Analvore
,
Cockvore
,
Mawshot
,
Other/combination
,
Underage
,
Extra soft
and
Photo edit
.
2) Acceptable files: Drawing, stories, video clips (Flash, Gif or other movie format), roleplaying logs, vore games.
3) Please do not upload material that are specified "Do not Distribute ".
4) Any photo with real life human requires full permission and posted in
Photo edit forum
5) Label your material. If it have sexual, underage, scat, gore, or other possibly offensive content, please give warning!
6) Any material which involve underage and sexual exposure at the same time, must be placed in the
Underage
. To access the underage forum, please follow these
instructions
.
Read the rules in detail
here
Going to bump this thread with my newest piece. Have sum demon throat bulge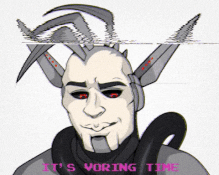 ---
Posts: 1344
Joined: Tue May 02, 2006 11:00 pm
Location: sweden
Blog: View Blog (28)
---
Here are my half saiyan ocs, Garanga (male) and Hibisca (female.) Hibisca is Nopal's half sister, both are bounty hunters.
Deviantart: Akumaru13
Furaffinity: JediPadawanJess

90's anime/manga ftw!
Somewhat familiar
Posts: 99
Joined: Tue Sep 08, 2015 1:06 pm
Blog: View Blog (4)
---
---
Posts: 1802
Joined: Thu Jan 26, 2006 12:00 am
Location: Coella
Blog: View Blog (136)
---
---
Who is online
Users browsing this forum: No registered users and 5 guests